TAILORED SOLUTIONS FOR SUBSURFACE UTILITY INVESTIGATIONS
AHS operate with an extensively experienced team of PUP locators. We have PUP locators with in excess of 20 years experience in locating PUP for local Councils, Department of Transport and Main Roads, tier one Design firms and major construction contractors.
Our locators are DBYD certified and have the capability of locating services using multiple techniques including but not limited to; electromagnetic locating, Ground Penetrating Radar (GPR), rodding and potholing using one of our high quality vacuum excavation units.
We have the ability to locate and vacuum excavate to locate services at depths of up to 6m in any single location using methodologies developed by our highly experienced operators in combination with our experienced locators.
AHS have extensive PUP locating abilities that range from locating minor network connections in local Councils to major infrastructure within the highly congested motorways and highways of the Department of Transport and Main Roads.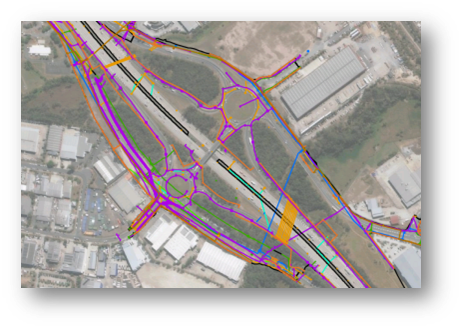 All services are located, captured and reported on. Reports can be provided in a variety of formats including 12D survey files.